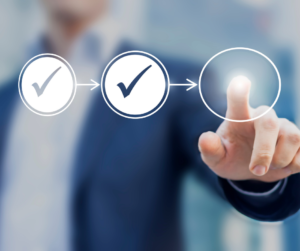 In recent years, with the amount of content and the speed at which we access information, talking about work process automation has become important for business growth and development.
Workflow automation frees up valuable resources while ensuring businesses run smoothly, which means companies can focus on what matters! This blog post will discuss how you might increase your productivity by adopting Workflow Automation into your processes.
How Workflow Automation Works:
Workflow automation is a great way to save money while increasing productivity by allowing your team to focus on essential tasks. Workflows are essentially systems that enable you to complete a task automatically.
By automating repetitive tasks, you can save yourself time and money!
Workflow automation typically works by taking specific inputs from an individual or system and performing a set of predefined actions based on those inputs. This could include anything from retrieving data from a database to sending a form to a co-worker. Workflow automation may also be capable of interfacing with other systems and workflows, which means that tasks can be completed in the most efficient manner possible.
How Workflow Automation Can Work for You:
It can be used for many different purposes – from keeping track of your daily to-do list to automating your essential processes.
Save Time: Workflows are an efficient way to complete tasks that would otherwise be unproductive or repetitive.
Increase Efficiency: Enables employees to focus on tasks that are more important and provides a consistent process for completing tasks.
Improve Transparency: Most of the Automated Workflow leaves a trail of the actions taken by employees, which can improve transparency and accountability in the workplace.
Raise Measuring Capability: Measure productivity by adopting a specific set of metrics and stick to them in order to track what's doing well, and what needs to be improved.
What is the Best Workflow Automation Tool?
There are several workflow automation tools on the market, but not all of them have the same features and functionality. It is important to find a tool that meets your specific needs and can be smoothly integrated into your existing systems and the way your team works.
When looking for a workflow automation tool, you should consider the following factors:
-Ease of Use: Look for solutions that provide documentation and training on how to implement the software into your business processes.
– Configurable: Invest in a solution that is as configurable as possible. This will increase employee acceptance and will be crucial to the success of the process.
-Integrations: Find out if there are any integrations with other systems or applications that you use regularly in order to save time when completing tasks.
-Support: Good workflow automation tools come with support from the provider in case you experience any problems implementing the platform into your business.
-Functionality: Make sure the tool you select has all of the features that you need to automate your business processes.
Final Considerations:
Workflow Automation is a great way to increase productivity while saving time and money. By digitizing and automating your business processes, you can reduce the amount of manual labour required and improve the consistency and transparency of your operations. The best workflow automation tools are easy to use, flexible, highly configurable, and provide good support and training.
Contact us today to learn more!